Here is a word cloud of what attendees listed as their favorite ABCD resources. Below are links to some of the resources mentioned.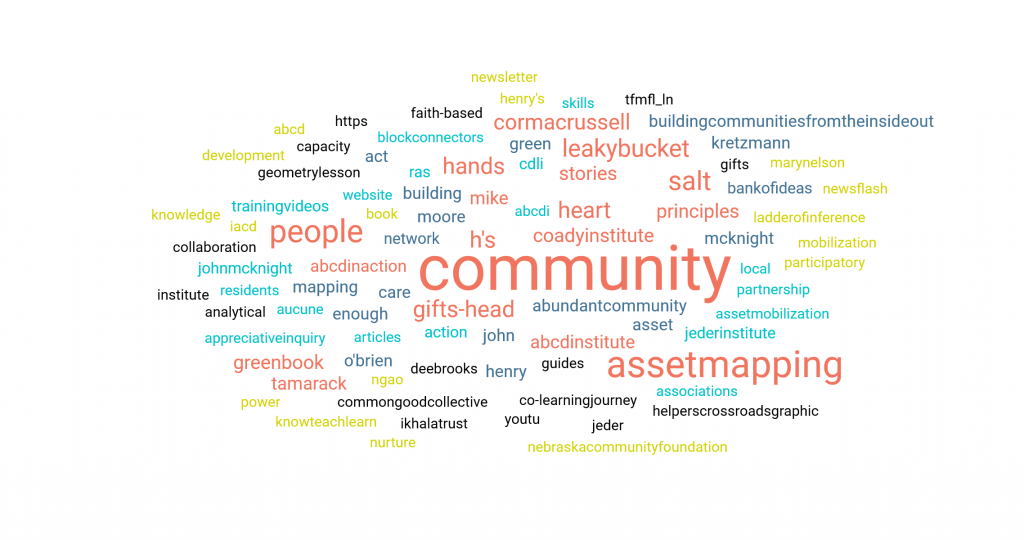 ---
Navigating the Power Dynamics between Institutions and their Communities– Byron White, ABCD Institute
Digital Leaky Bucket (DLB) is an online version of this economic-analysis tool that Coady graduates have been using with communities.
Facilitating an Asset-based Community-driven (ABCD) Approach for Holistic Community Development. A Manual for Community Organising: World Agroforestry Centre
When People Care Enough to Act– Mike Green, Henry Moore, and John O'Brien
Inspiring Communities resources
Top 100 Partners –
SEWA Jeevika: An Asset-Based Approach to Community Development: A manual for village organizers
SEWA Jeevika: Participatory Monitoring and Evaluation: A manual for village organizers